Overview
Avoid internet downtime and lost productivity by adding a UniFi LTE to your existing UniFi network. It is a Category 4 LTE device that seamlessly integrates with the UniFi Dream Machine (UDM) or UniFi Security Gateway (USG) to deploy an LTE WAN failover network. The UniFi LTE uses the AT&T LTE network to provide backup internet connectivity1 in case your primary WAN connection goes down. For failover, the UniFi LTE provides a secondary Gigabit Ethernet port for bridging and passive PoE passthrough.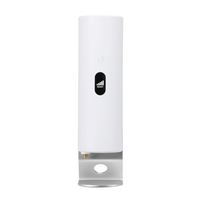 Ubiquiti Networks UniFi LTE AT&T
Usually ships in 5-7 business days.