Overview
LiCB CR2032 Lithium Coin batteries contain the substance manganese dioxide, which is chemically very stable. with high energy density and high voltage, a single 2032 Lithium Coin battery can replace two, three or more conventional batteries.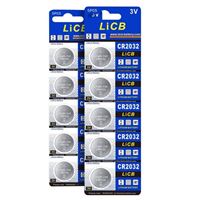 LiCB CR2032 3 Volt Lithium Coin Cell Battery - 2 pack
Available for In-Store Pickup Only.