Microsoft Microsoft 365 Personal - 15 Month Subscription with qualifying purchase, 1 Person

Premium Office Apps, 1TB OneDrive cloud storage, PC or Mac, Keycard
Buy Microsoft 365 with a qualified device, get 15 months for the price of 12

Overview
With a Microsoft 365 12-month subscription, you can create, organize, and get things done
Enjoy 3 extra months, for a total of a 15-month subscription, when this SKU is purchased with a qualifying product
Bring out your best with premium Office apps, including Word, Excel, and PowerPoint
Easily access, edit, and share files and photos across all devices with 1 TB of OneDrive cloud storage
Keep it all together with Outlook, an ad-free app for your email, calendars, to-do lists and contacts plus security tools that keep your information protected
Protect your files with advanced security features like built-in ransomware detection and recovery, and you can use two-step identity verification to access your most important files in OneDrive Personal Vault
Enjoy the flexibility to use multiple PCs, Macs, iPads, iPhones and Android phones
One convenient subscription for 1 person. Microsoft 365 Personal comes with premium Office apps, including Word, Excel, PowerPoint, Outlook, and more. Receive 1 TB of OneDrive cloud storage for 1 person which allows you to access, edit, and share your files and photos across all your devices—all while knowing your information is always backed up and protected.
GET 3 EXTRA MONTHS OF MICROSOFT 365

Make a qualifying purchase
*This 15 Month SKU of Microsoft 365 is available with a qualifying purchase of:
ANY Windows PC
ANY Apple Mac Desktop or Notebook
ANY Monitor
ANY Microsoft Surface Accessory
ANY Printer
ANY PC Component $45 or greater
ANY Extended Warranty, Service, or Technical Support
Choose the right option for you
Best Value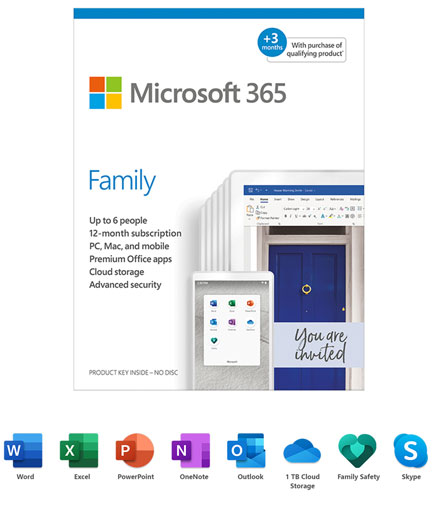 Most Popular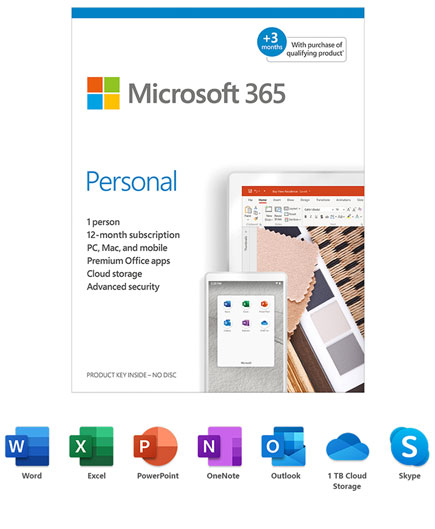 What's included in the software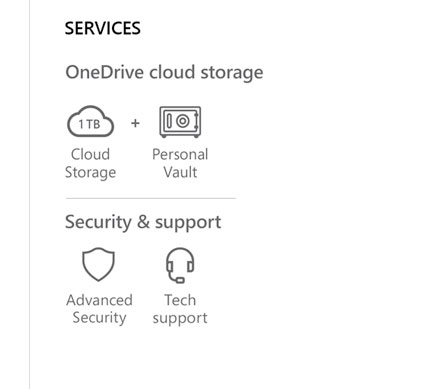 That's it!
Enjoy your 12-month subscription plus 3 extra months.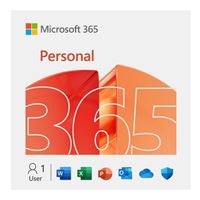 Microsoft 365 Personal - 15 Month Subscription with qualifying purchase, 1 Person

Premium Office Apps, 1TB OneDrive cloud storage, PC or Mac, Keycard
25+ NEW IN STOCK at Mayfield Heights Store
Located In Aisle 9►VIEW MAP