Laut

Laut PRIME Glass Apple iPad 7 Screen Protector
Overview
Safeguard your screen with the LAUT PRIME GLS Apple iPad Screen Protector, Clear. This special iPad accessory protects your screen from potential scratches, scuffs and dust and retains touchscreen sensitivity. The LAUT screen protector is grease and fingerprint-resistant, with a rounded edge for comfortable use. The protector is easy to apply, without any bubbling that can impact the user interface.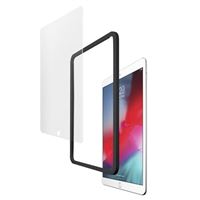 Laut PRIME Glass Apple iPad 7 Screen Protector
Usually ships in 5-7 business days.