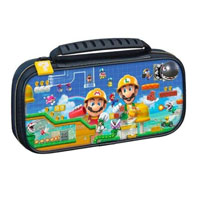 RDS Industries

RDS Industries Nintendo Switch Lite Game Traveler Deluxe Travel Case (Super Mario Maker 2)
Overview
With protection and quality in mind, you can now protect and organize your Nintendo Switch, in this Official Nintendo Licensed Deluxe Travel Case. RDS Industries has manufactured this case to uphold Nintendos stringent and high quality standards. The case includes a padded quick access pocket that is designed specifically to protect Switchs sensitive analog sticks and the screen from scratches and dust.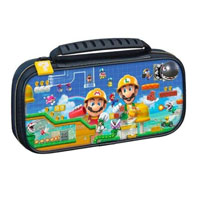 RDS Industries Nintendo Switch Lite Game Traveler Deluxe Travel Case (Super Mario Maker 2)
Usually ships in 5-7 business days.