Samsung

Samsung Gradation Cover Case for Samsung Galaxy A50 - Black
Overview
Durable yet lightweight, the Galaxy A50 Gradation Cover provides an added layer of protection. Its ultra-thin and lightweight casing is comfortable to grip and tough enough to shield your phone from nicks and accidental scratches.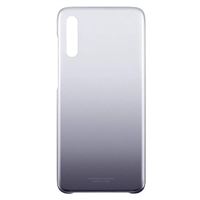 Samsung Gradation Cover Case for Samsung Galaxy A50 - Black
Usually ships in 5-7 business days.