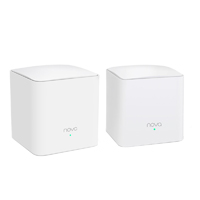 Tenda

Tenda AC1200 Whole Home Mesh WiFi System
Overview
The Tenda nova MW5s is a whole home mesh WiFi system designed for larger households with 100 Mbps or greater broadband services. Powered by Tenda's mesh technology, each node automatically connects to the other, creating a distributed network throughout your entire home. A 3-pack of MW5s covers up to 3500 square feet. The primary node features gigabit ports, getting the most out of your 100 Mbps or greater broadband service and ensuring smooth playback of 4K videos. And the wall-plug secondary node connects to your existing Mesh network automatically with pre-paired configuration, making setup a breeze. Can get a data rate at up to 5GHz: 867 Mbps and 2.4GHz: 300 Mbps.
Thinking of leaving your cable provider?

You'll find helpful articles and FAQs about cutting the cord in our Tech Center.
---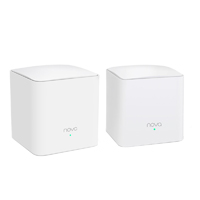 Tenda AC1200 Whole Home Mesh WiFi System
Usually ships in 5-7 business days.