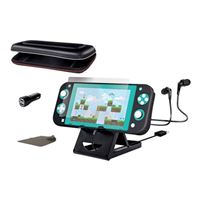 Dreamgear

Dreamgear Starter Switch Lite for Nintendo Switch Lite
Overview
Everything you need to get the most out of your new Nintendo Switch Lite! Our popular Comfort Grip is all new for the Switch Lite, with an ergonomic design and soft silicone detail. Screen protector is included to save your screen from scratches and dust and a 6 foot USB Type-A to USB Type-C cable and car charger are included so you can charge on the go. Hold your Nintendo Switch Lite and all accessories with the included Travel Case!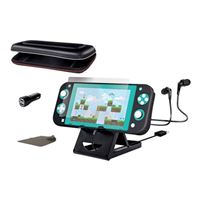 Dreamgear Starter Switch Lite for Nintendo Switch Lite
Usually ships in 5-7 business days.