Overview
This neat little device is an open source mobile phone that you can build yourself. Besides that, MAKERphone is also an educational device shaped like a mobile phone compatible with all mobile networks. Its purpose: to motivate people to explore, learn and create something new in a fun and interesting way. Recommended for people 11 years of age and up. Estimated build time: 5 hours.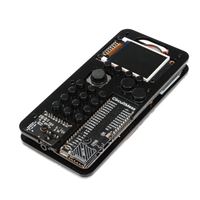 Ringo DIY Mobile Phone Kit
Available for In-Store Pickup Only.