Propel

Propel Maximum X01 Micro Drone
Overview
Propel Maximum X01 is incredibly nimble and awesomely quick. The 2.4GHz drone is great for beginner to advanced pilots and features a 6-Axis Gyro for extreme stability in all conditions. With 3 speed settings and advanced controls, you can perform 360 degree flips, spins and stunts. Buzz by your friends, show off at the office, or chase your pet around the yard. Any way you choose, it is all fun.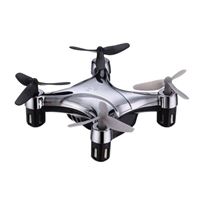 Propel Maximum X01 Micro Drone
Find online. Buy in store.