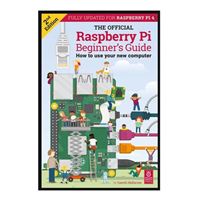 Raspberry Pi

Raspberry Pi The Official Raspberry Pi Beginner's Guide: How to use your new computer
Overview
The Raspberry Pi is capable of doing all the things youd expect from a computer; everything from browsing the Internet and playing games, to watching movies and listening to music. But the Raspberry Pi is much more than a modern computer. With a Raspberry Pi, you can get into the heart of a computer. You get to set up your own operating system and can connect wires and circuits directly to the pins on its board. It was designed to teach young people how to program in languages like Scratch and Python, and all the major programming languages are included with the official operating system.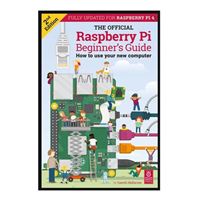 Raspberry Pi The Official Raspberry Pi Beginner's Guide: How to use your new computer
Usually ships in 5-7 business days.