Inland

Inland 1.75mm Marble PLA 3D Printer Filament - 1kg Spool (2.2 lbs)
Overview
eMarble is a PLA based 3D printing material, also biodegradable. The new and cool appearance makes it very popular when it comes into the market. Same PLA, it is environment friendly ,good toughness, good strength. Low material shrinkage rate, uniform diameter.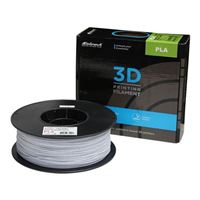 Inland 1.75mm Marble PLA 3D Printer Filament - 1kg Spool (2.2 lbs)
Usually ships in 5-7 business days.