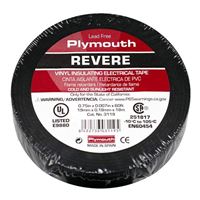 NTE Electronics

NTE Electronics Electrical Tape - Black
Overview
Plymouth Rubber GENERAL PURPOSE VINYL ELECTRICAL TAPE BLACK 3/4 X 60 7 MIL 600V 221 DEG. F REVERE C/L REVERE is tape based on a vinyl film and is characterized by excellent performance and high durability. A balanced combination of high quality rubber based adhesive on a special PVC film. REVERE is a 0,18 mm (7 mil) thickness PVC tape available in black and colors, it is very adaptable with a good level of adhesion. REVERE is flame retardant and useful for general insulation purposes and color coding.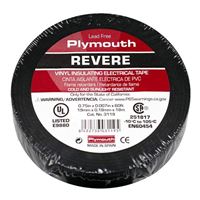 NTE Electronics Electrical Tape - Black
Usually ships in 5-7 business days.