Overview
With dual USB Ports means that you can charge multiple smartphones, tablet, and other electronic devices in a matter of hours. You can power up two different devices at ones, Convenient, fast and safe.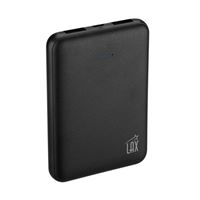 LAX Gadgets 6600mAh Dual USB Type-A 2x 2.1A @ 5 VDC Power Bank - Black
Usually ships in 5-7 business days.