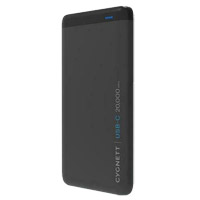 Cygnett

Cygnett ChargeUp Pro 27,000mAh 2.4 A Dual USB Type-A + 60 W USB Type-C w/ PD Power Bank - Black
Overview
The Cygnett ChargeUp Pro 27k is the most advanced power bank created for USB-C devices. It's 27,000mAh capacity is the largest able to be taken aboard commercial aircraft, and it's power managment chip includes four essential safety features for safe travel. The 60W USB-C PD output allows much faster charging for USB-C laptops, and the larger compacity gives you more additional hours of use. With three USB ports and 72W of total output, charging multiple devices is easy and won't slow you down.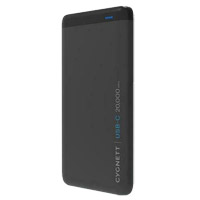 Cygnett ChargeUp Pro 27,000mAh 2.4 A Dual USB Type-A + 60 W USB Type-C w/ PD Power Bank - Black
Usually ships in 5-7 business days.