Microsoft

Microsoft Microsoft Office 365 Personal Edition ESD - 15 Months, 1 User
Available with qualifying purchase*

Overview
Create your best work. With Office 365 Personal, you get Word, Excel, PowerPoint, Outlook, and more. Work anywhere with apps that are always updated. Available in an annual or monthly subscription. Your subscription will continue until cancelled.
GET 3 EXTRA MONTHS OF OFFICE 365

What's included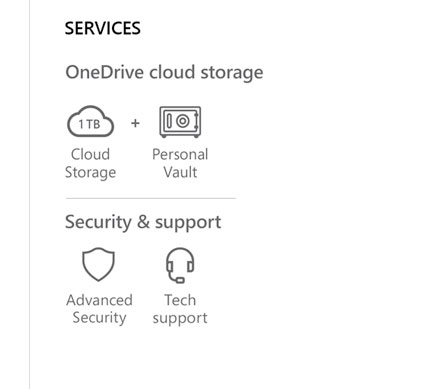 Just choose the right option for you
Best Value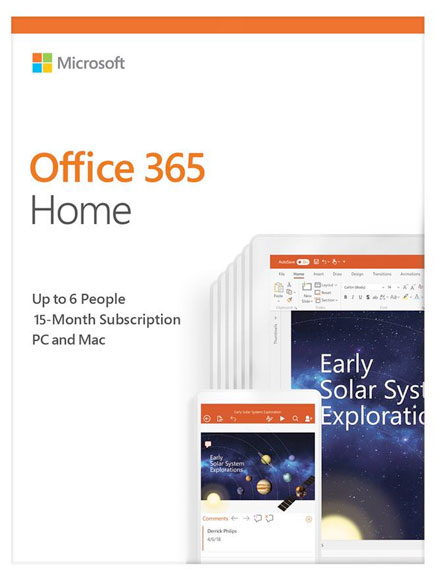 Most Popular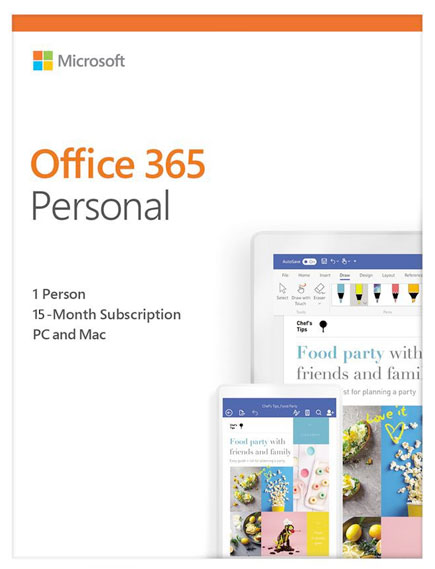 Make a qualifying purchase
*This 15 Month SKU of Office 365 is available with a qualifying purchase of:
ANY Windows PC
ANY Apple Mac Desktop or Notebook
ANY Monitor
ANY Microsoft Surface Accessory
ANY Printer
ANY BYO Component $39 or greater
ANY Extended Warranty, Service, or Technical Support
You're all set
Enjoy your 12-month subscription plus 3 extra months.
Microsoft Microsoft Office 365 Personal Edition ESD - 15 Months, 1 User
Download Only