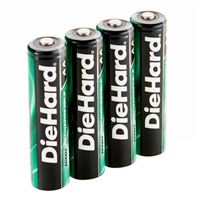 Dorcy

Dorcy DieHard AA NiMH Rechargeable Batteries 2000Ma - 4 Pack
Overview
DieHard Rechargeable Nickle Metal Hydride Batteries 4AA are exceptional batteries. DieHard is an iconic American brand and is amongst the top 6% of most trustworthy brands in the United States. DieHard brand power has been ANSI tested by independent labs and has proven to provide superior performance across all cell types, from general purpose to the most demanding high drain applications.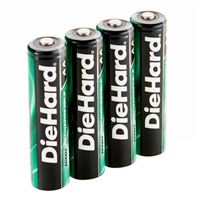 Dorcy DieHard AA NiMH Rechargeable Batteries 2000Ma - 4 Pack
Usually ships in 5-7 business days.