Cygnett

Cygnett 360 Degree Bundle for Apple Watch 4 40mm
Overview
360 Bundle includes edge-to-edge tempered glass protection for both the front and back of your Apple Watch 4, plus a durable bumper to protect the corners and sides. Features a full glue application ensuring a secure connection with your device with no lost touch sensitivity.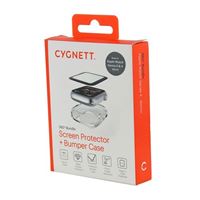 Cygnett 360 Degree Bundle for Apple Watch 4 40mm
Usually ships in 1-3 business days.