Masters & Dynamic

Masters & Dynamic ME01 Earphones - Gray
Overview
Our earphones are designed to deliver our signature sound with a refined appearance and thoughtful details, all in a compact format. The ME01 is all metal and aims to keep a minimal aesthetic footprint, incorporating many of the refined details of the MH30 headphone.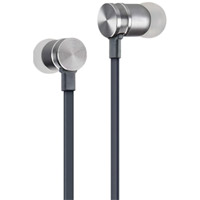 Masters & Dynamic ME01 Earphones - Gray
Usually ships in 1-3 business days.