Tile Inc.

Tile Inc. Essentials (2020) 4-pack
Overview
For the consumer who wants a good value on a complete set of Tiles to keep track of a variety of items. The Tile Sticker is splash and dunk proof so you can put it on everything worry free.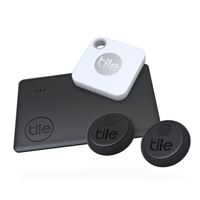 Tile Inc. Essentials (2020) 4-pack
Usually ships in 1-3 business days.