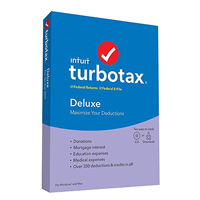 Intuit

Intuit TurboTax Deluxe 2019
Overview
TurboTax Deluxe. Get your taxes done right and your maximum refund. Extra help to maximize 350 deductions and credits. Free product support via phone. Accurately deduct mortgage interest and property taxes. Coaches you and double checks every step of the way.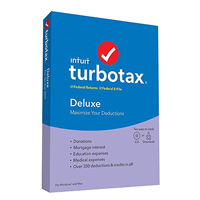 Intuit TurboTax Deluxe 2019
Usually ships in 1-3 business days.