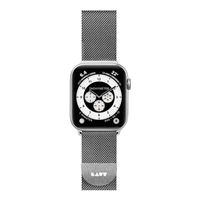 Laut

Laut 38mm Steel Loop Watch Strap for Apple Watch - Silver
Overview
Keep your Apple Watch as classic and lasting as stainless steel with Steel Loop Watch Strap for the Apple Watch. Everlasting delicacy would be the most ideal words to describe Steel Loop. Featuring an ancient design developed in Milan at the end of the 19th century, Steel Loop is created to add a touch of intricacy and exquisiteness onto your Apple Watch, while keeping it lightweight and breathable on your skin. Delicate and high quality stainless steel mesh was intricately woven and ensures you to wrap fluidly around your wrist. With the inclusion of a strong magnetic clasp, Steel Loop makes it easy to comfortably adjust the size, guaranteeing a perfect and classic fit to match your classic Apple Watch.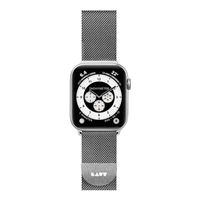 Laut 38mm Steel Loop Watch Strap for Apple Watch - Silver
Usually ships in 5-7 business days.