Laut

Laut Huex Elements Case for iPhone 11 Pro - Marble Black
Overview
Made using state of the art IML technology, the Huex Elements case for the iPhone is the ultimate soft case, with a tough exterior. Scratch resistant and quick to snap on, the Huex cases utilizes the most interesting patterns and classic colors that will withstand the test of time.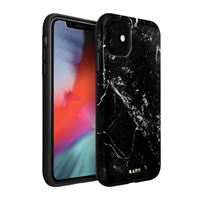 Laut Huex Elements Case for iPhone 11 Pro - Marble Black
Usually ships in 1-3 business days.