Inland

Inland 1.75mm White PLA+ 3D Printer Filament - 1kg Spool (2.2 lbs)
Overview
Designed with the highest quality and compatibility in mind, Inland PLA+ Filament undergoes numerous testing procedures to ensure that you spend less time troubleshooting and more time creating! PLA+ is 10x tougher than other PLA filaments on the market, and is less brittle than standard PLA.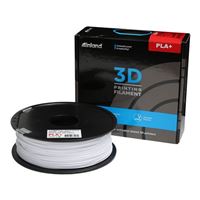 Inland 1.75mm White PLA+ 3D Printer Filament - 1kg Spool (2.2 lbs)
Usually ships in 5-7 business days.