Laut

Laut HUEX Folio Case for iPad Pro 10.5/ iPad Air 3 - Black
Overview
Desinged with minimalist in mind, HUEX is ultra slim and lightweight while providing all the protection your iPad Air needs on your day to day adventures. Featuring a built-in stand with 2 viewing positions, one for typing, the other for when watching videos.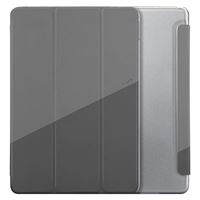 Laut HUEX Folio Case for iPad Pro 10.5/ iPad Air 3 - Black
Usually ships in 5-7 business days.