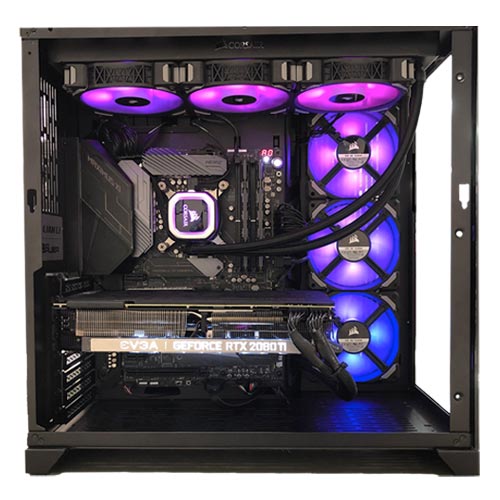 Pick up next business day!
Available for In-Store Pickup Only.

Overview
Tier 3 Rebuild: Closed Loop Water Cooling
If your custom built All-In-One Liquid Cooled PC did not turn out as planned, we can help. Our expert Build Technicians will identify and resolve any issues then rebuild your computer for optimal performance. Tier 3 service also includes installation of Windows and all relevant hardware drivers. In most cases, your custom computer will be ready in just one to two business days.
Are you looking for a diagnosis only, so you can fix the PC yourself? A Build Technician can diagnose issues with your custom PC SKU 525808
Tier 3 Components
CPU
Motherboard
RAM
Graphics card
SSD or hard disk drive
Power supply unit
Custom water cooling compatible case
Windows Operating System
Hardware drivers
All-In-One Liquid CPU Cooler
Water block(s)
Soft tubing
Tubing fittings
Radiator(s) and fans
Tier 3 also covers the installation of these optional components: additional fans, additional drives, WiFi cards, and video capture cards.
Services
Next business day, if checked in 4 hours before closing*
Great for individuals, schools, businesses, and government agencies
Identify any damaged or defective components
Hassle free return or exchange of any defective part purchased at our stores
Available whether components were purchased from Micro Center or elsewhere
Free consultation and help selecting compatible components
Service performed by a dedicated, highly qualified Build Technician
30-day warranty on labor - longer warranties available
No extra charge for specific cable routing, fan placement, and RGB wiring
* Note: Service times may be longer if we need to order parts from a supplier. Your technician will provide an estimated pick up date when creating the work order.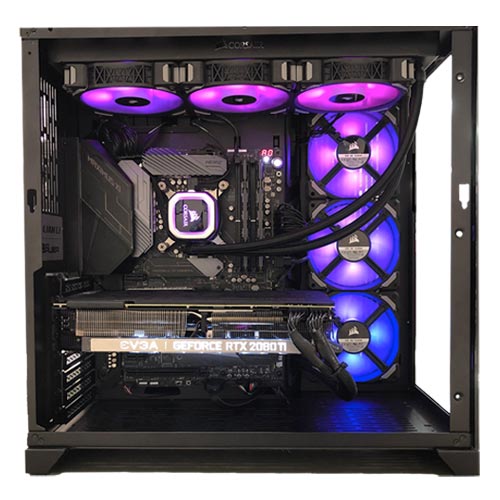 Micro Center Service Tier 3 Rebuild
Available for In-Store Pickup Only.