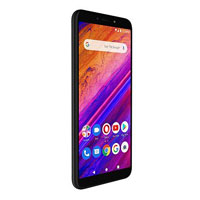 BLU BLU C6 Unlocked 3G - Gray Smartphone

GSM; 1 GB RAM/16 GB Storage; 6'' TFT Display; 8 Megapixel Camera
Overview
GSM
1 GB RAM/16 GB Storage
6'' TFT Display
8 Megapixel Camera
Android 8.1
Dual Nano SIM
The C6 2019 incorporates the smooth streamline and clean form of a gorgeous smartphone yet compacted to house a generous 6.0 HD+ vivid display. State of the art paint finishes ensure an eye catching design that is second to none. With its 8 megapixels main camera with LED flash, this device ensures you never miss the action. Dont forget to snap those selfies with the 8 megapixels front camera with LED flash. Unlock your smartphone with the press of a finger for a quick secure access.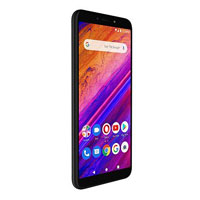 BLU C6 Unlocked 3G - Gray Smartphone

GSM; 1 GB RAM/16 GB Storage; 6'' TFT Display; 8 Megapixel Camera
Usually ships in 1-3 business days.