Laut

Laut POD Neon Case for AirPods - Pink
Overview
Never lose your AirPods again with our glow in the dark Pod Neons. Designed for those who will lose anything, Pod Neon is here to free your mind from worrying about missing your precious AirPods anymore. Being extra luminous, bold and sharp. Pod Neon always instantly gains traction from the crowd in the daytime. With the added function of glow in the dark, you will never find it a problem to find it at the bottom of your bag at night. We don't forget your wireless chargers. Pod Neon AirPods case also support wireless charging. You can charge it with any wireless charger on the market.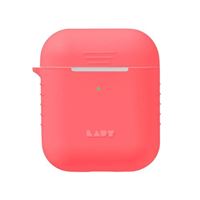 Laut POD Neon Case for AirPods - Pink
Usually ships in 5-7 business days.