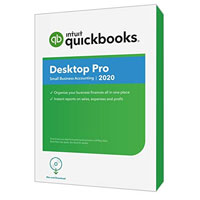 Intuit

Intuit QuickBooks Desktop Pro 2020
Overview
QuickBooks Desktop Pro helps organize your business finances in one place so you can be more productive. Simple to set up and use, with step-by-step tutorials available. Stay on top of invoices, manage expenses, get reliable reports for tax time and import data from a spreadsheet. 60 day money-back guarantee.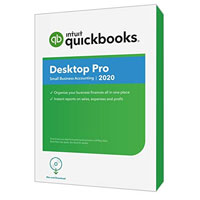 Intuit QuickBooks Desktop Pro 2020
Usually ships in 1-3 business days.