Next Level Racing

Next Level Racing Wheel Stand Racer
Buy ANY sim racing rig, get Free 1 yr. iRacing membership. New members only.

Overview
The Next Level Racing Wheel Stand Racer brings the race track to your home allowing you to mount your steering wheel and pedals in a realistic position for immersive racing. The Wheel Stand Racer is easy to use with any TV anywhere in your home. The stand is highly adjustable to suit users of different heights and can fold quickly to be packed away when not in use. The Racer design and frame has the same rigidity and durability found in the Wheel Stand Lite. Perfect stand to pair with Thrustmaster T80, Spider, T150, T150 Pro, TMX Pro, Logitech G29 and G920 models. The Wheel Stand Racer is designed similar to a GT car seating position, but can be used for any form of racing!

Wheel Stand Racer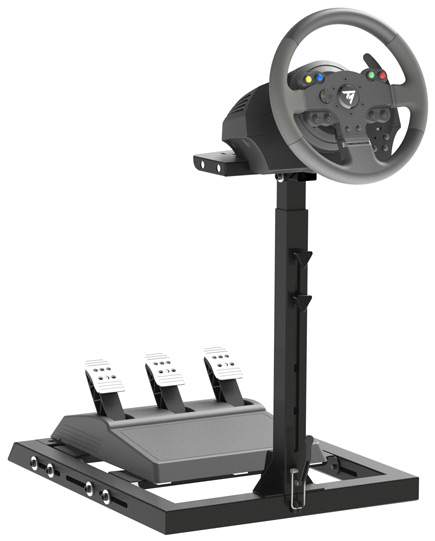 Electronics not included and for display purposes only.
Run Your Best Race
Run your best race every time with the Next Level Racing Wheel Stand Racer made from premium laser cut welded carbon steel. Its exceptional design allows for adjustable wheel height positioning and pedal distance settings so you have every advantage when you're in it to win.
Even better, the Wheel Stand Racer is upgradeable to a full cockpit with additional components.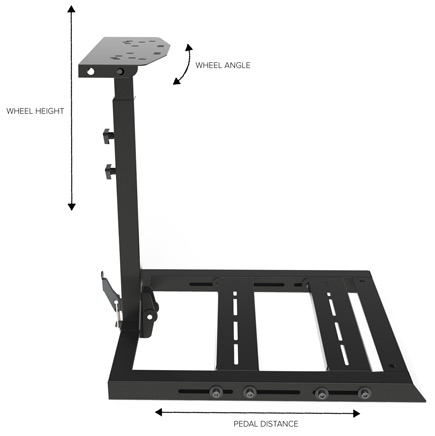 Next Level Wheel Stand Racer's Unique Features
This wheel stand is predrilled and compatible with major brand components including Logitech, Thrustmaster, Fanatec
Adjustable to accomodate multiple users
Included gear shifter support can be added on either side
Folds for storage in under 10 seconds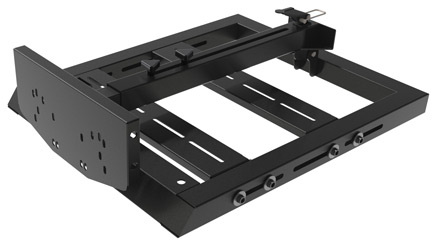 Add Additional Components
Learn More About The Next Level Racing Wheel Stand Racer
Wheel Stand Racer Specifications
Supported Height - 4ft - 6ft 9 inches
Product Dimensions - L 23" x W 19" x H 19"–29"
Product Weight - 19lbs
Boxed Dimensions - L 20" x W 7" x H 27" inches
Boxed Weight - 24lbs