EVGA

EVGA CLC 120mm Water Cooling Kit
Overview
The EVGA CLC 120 Liquid CPU Cooler has arrived. The new liquid cooler from EVGA gives you incredible performance: low noise: robust software controls an amazing performance. The new EVGA fan is designed to reduce noise: provide superior airflow and static pressure.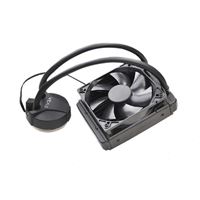 EVGA CLC 120mm Water Cooling Kit
Usually ships in 1-3 business days.