Skech

Skech Echo Air for iPhone 11 - Coral
Overview
Echo Air's patented Shockwave Technology maximizes shock absorbance on impact. Interlocking materials prevent shock from transferring to the phone, providing the ultimate protection against shock and strong impact up to 10ft. Additional features include: wireless charging compatible, scratch resistant, responsive buttons, easy grip ridges, shock-proof construction, 1.44mm bezel for screen protection, slim design, port protection, 1 Year Warranty.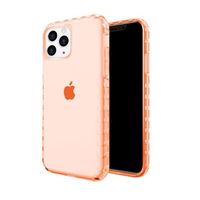 Skech Echo Air for iPhone 11 - Coral
Usually ships in 1-3 business days.