FeiYu-Tech

FeiYu-Tech Vlog Pocket Gimbal
Overview
FeiyuTech VLOG POCKET Phone Gimbal is the latest FeiyuTech Smartphone gimbal. It features an innovative foldable design that makes it fit in your pocket. The phone clamp is now compatible even with bigger size phone (1.6-3.5in width). The gimbal battery can last up to 8 hours (up to 14 hours when in standby mode). Download the latest version of FeiyuON App with improved interface and new features like overlapping image and light tracking.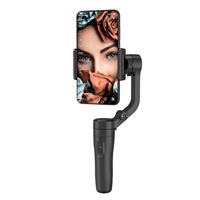 FeiYu-Tech Vlog Pocket Gimbal
Usually ships in 5-7 business days.