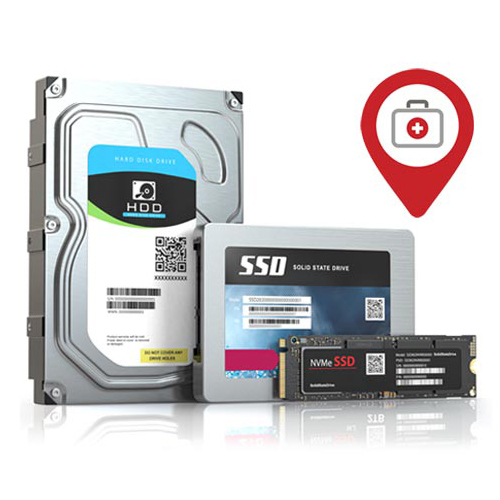 Hard Drive Recovery Service over 3TB

Regain access to your files and data on damaged storage drives!
Typically 5-10 Day Service
Regain access to your files and data on damaged storage drives!
All recovery services require a diagnostic in order to determine the best course of action needed to recover your sensitive data. Equipment can be replaced, but your files can't be. When equipment failures or software issues leave your family photos, work documents, or other irreplaceable data inaccessible then Micro Center's recovery experts can help. Using a variety of innovative techniques Micro Center will attempt to recover your missing files and return it to you in the method of your choice.
HOW IT WORKS
Bring in your equipment and tell us which files you need recovered
DETERMINE RECOVERY SOLUTION
We'll discuss how best to save your files and data
Once done, we will contact you for pickup
Go to Knowledge Bar or Service Counter for pickup.
Summary
Your equipment will be evaluated by our certified technicians and our recovery specialist will attempt to retrieve your missing files
For hard drives larger than 3 terabytes which have been determined to require more in depth recovery methods
The drive will be sent to a specialized recovery lab where a recovery specialist will attempt a variety of methods to recover your missing data
If successful, we will then transfer your files to the the recovery media of your choice
Hard Drive Recovery 3TB and greater Details
We start by removing the drive from the unit
Next we ship the drive to our remote lab for a more advanced evaluation of the issue preventing in store recovery
Our remote data engineer evaluates the health of the drive and condition of data files
Based on that evaluation's outcome, the engineer will provide a list of recoverable files
Our tech will contact the customer to review recoverable files, get approval to proceed with recovery, and prioritize files they need recovering
Recoverable files are then transferred to an external drive included in the cost of the recovery
The drive is encrypted for protection and shipped back to the store
Based on the customer's preference, we will de-encrypt the drive or provide the encrypted drive and the de-encryption code
If the drive has failed or sustain internal damage and data cannot be recovered, no charges are due beyond the Data Diagnostic charge
What We Need From You

Your failed device (computer, hard drive, phone, etc.) and any power cords required to run the device

A list of the most important files you need, should we encounter any issues with the equipment

Information such as whether you use Outlook for emails, QuickBooks, Quicken, etc. - programs that hide their files in custom locations - we would need this information to find them for you successfully

If your device is encrypted, either with BitLocker or Apple's FileVault, we must have the information to unlock it, or we will not be able to copy any files

Your preferred recovery media (new hard drive, computer, flash drive, etc.)
We'll Keep You Updated

When you drop off your equipment with us, we will do a quick check to see that everything is in order, then send you a text to give you a place to respond to ask any questions during the recovery process
We will email and or text you with regular updates during the recovery process, including any issues we might encounter and recommendations for a solution
Once completed, we will email you or text you when the recovered data is ready to be picked up, along with the final costs
Our Expertise
Since 1979 we've been selling, repairing, upgrading, and building computers. Our COMPTIA A+ and OEM certified technicians have repaired and upgraded thousands of PCs for personal and business use.
Our long standing, and deep industry relationships enables us to become authorized service providers for several top tier brands.
Authorized Service Provider for Top Tier Brands






Visiting the Micro Center Knowledge Bar
Select this service online, include a full and complete problem description for our technicians, then you can either use the quick drop off service, or book an appointment if you need to speak with one of our technicians - if you are bringing in an Apple PC please schedule an appointment to speak with a technician when you arrive
QUICK DROP OFF
1. Go to the Quick Drop Off Desk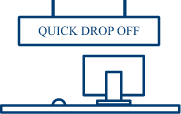 2. We'll scan the barcode in your confirmation email.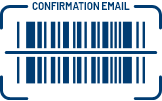 3. Leave your device with us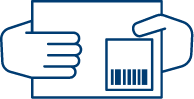 Reviews
Questions and Answers
Specifications
Service:
Hard Drive Recovery Service over 3TB

Regain access to your files and data on damaged storage drives!
Subcategory:
Data Backup & Recovery
Parts Warranty:
1 year for replacements parts, if your device is not covered under a manufacturer's warranty, or extended service plan. Warranty for retail parts are covered under the manufacturer's warranty and will vary by part and manufacturer.