Inland

Inland 07244 Wired Gaming Mouse
Overview
Inland 07244 Gaming Mouse is a high definition technology gaming mouse , that contains 6 multifunction buttons. It also has a nylon braided cable with magnetic ring, to ensure that the transmission signal is more stable, longer life. Has a ergonomics design, making it comfortable for using.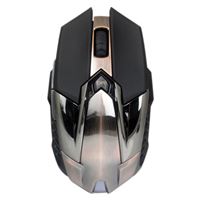 Inland 07244 Wired Gaming Mouse
Usually ships in 1-3 business days.