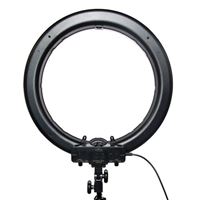 Savage

Savage 19 Inch Luminous Pro Bi Color LED Ringlight
Overview
The Savage Luminous Pro Bi Color LED Ringlight is perfect for both photography and video and will make a great pairing for your camera. Enjoy the circular catchlights and flicker free feature for pictures and video applications. Whether you need a smooth on axis fill light or want to achieve the perfect catch light, this low heat LED light will fulfill your needs. The soft and even light characteristics make it ideal for glamour shots and key light applications. When amber diffusers are attached, Kelvin temperature of the light can be adjusted from 2500K all the way down to 1800K. Fanless design is ideal for video applications.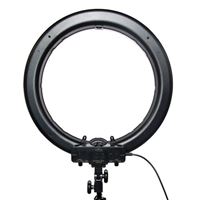 Savage 19 Inch Luminous Pro Bi Color LED Ringlight
Usually ships in 1-3 business days.