Inland Inland Performance 1TB SSD 3D NAND M.2 2280 PCIe NVMe 4.0 x4 Internal Solid State Drive

Requires PCIe 4 for best performance
Overview
Requires PCIe 4 for best performance
Get SSD speeds and inject new life into your laptop or desktop PC with a solid state NVME drive from Inland Performance.. With a fast, reliable Inland Performance SSD, you will experience quicker boot-up and shutdown, quicker application response and data transfer speeds than with a typical hard disk drive without purchasing a new computer. Designed for the new Gen 4x4 PCIe slots to achieve the fastest read/write speeds available.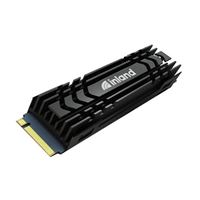 Inland Performance 1TB SSD 3D NAND M.2 2280 PCIe NVMe 4.0 x4 Internal Solid State Drive

Requires PCIe 4 for best performance
Usually ships in 5-7 business days.