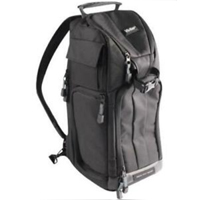 Sakar

Sakar DKS-12 Photo/ SLR/ Laptop Sling Backpack - Medium (Black)
Overview
The Vivitar Medium Sling Backpack is perfect to bring on an all-day photoshoot. Camera, laptop, and all of your photo accessories easily fit inside. Featuring a strap on the outside to easily carry along your tripod. Two cushioned shoulder straps for comfortable carrying. Side zippered pocketed for camera and lens allows for easy access and side Velcro pocket for memory cards and batteries. Light weight design allows for easy carry.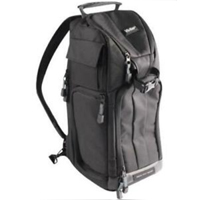 Sakar DKS-12 Photo/ SLR/ Laptop Sling Backpack - Medium (Black)
Usually ships in 1-3 business days.