Sonos

Sonos 19.7 in. (0.5 m) Power Cable for One and Play:1 - Black
Overview
Reduce cable clutter around your Sonos One or PLAY:1 with this 19.7" black Sonos Short Power Cable. Its short length is particularly useful when placing your speaker on a shelf near an outlet.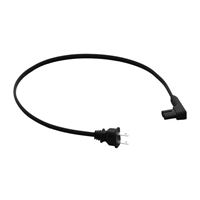 Sonos 19.7 in. (0.5 m) Power Cable for One and Play:1 - Black
Usually ships in 1-3 business days.