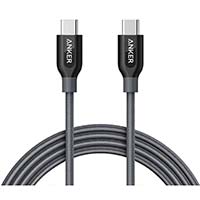 Anker

Anker USB 2.0 (Type-C) Male to USB 2.0 (Type-C) Male Durable Charge/ Sync Cable 6 ft. w/ Travel Pouch - Gray
Overview
PowerLine+ may be the last cable you will ever need. Proven to last at least 6 times as long as other cables, it boasts a bend tolerance 6 times higher. It is simply one of the most durable cables, ever. This Anker Powerline+ cable transfers data to and from your USB-C devices with speeds of up to 480Mbps.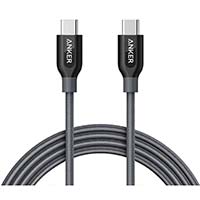 Anker USB 2.0 (Type-C) Male to USB 2.0 (Type-C) Male Durable Charge/ Sync Cable 6 ft. w/ Travel Pouch - Gray
Usually ships in 5-7 business days.