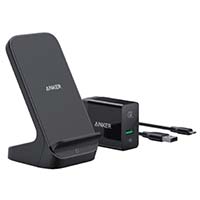 Anker

Anker PowerWave 10 W Fast Wireless Charger Stand w/ Quick Charge 3.0 Wall Charger - Black
Overview
The wireless evolution of Anker's world-famous technology uses a high-efficiency chipset to provide a high-speed wireless charge. With PowerWave 7.5 Stand you can power any wirelessly-charged device in your arsenal at an uninterrupted 5W. Charging power is boosted to 7.5W for compatible iPhones, while flagship Samsung phones get a 10W fast charge.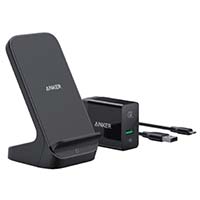 Anker PowerWave 10 W Fast Wireless Charger Stand w/ Quick Charge 3.0 Wall Charger - Black
Usually ships in 1-3 business days.