PopSockets

PopSockets Cell Phone Grip and Stand Aluminum - Black
Overview
Sleek. Chic. Techy. Popular with fashionistas, modern design lovers and likely some international spies. But we can neither confirm nor deny that. Swappable PopGrips allow you to swap out your PopTops and allow for wireless charging, Offers a secure grip so you can text with one hand, snap better photos, and watch cat videos hands-free.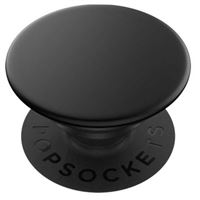 PopSockets Cell Phone Grip and Stand Aluminum - Black
Usually ships in 5-7 business days.