PopSockets

PopSockets Cell Phone Grip and Stand - Dove White Marble
Overview
Tres chic. Magnifique. Elegant. Okay, that is all the French we know. Swappable PopGrips allow you to swap out your PopTops and allow for wireless charging, Offers a secure grip so you can text with one hand, snap better photos, and watch cat videos hands-free.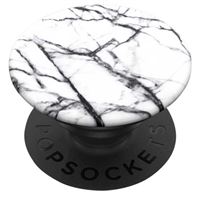 PopSockets Cell Phone Grip and Stand - Dove White Marble
Usually ships in 1-3 business days.