PopSockets

PopSockets Phone Grip Stand - Blue Marble
Overview
What do you see in this detailed design? Polar ice caps? The earth from outer space? Pluto? We see one classy individual holding their phone. Swappable PopGrips allow you to swap out your PopTops and allow for wireless charging, Offers a secure grip so you can text with one hand, snap better photos, and watch cat videos hands-free.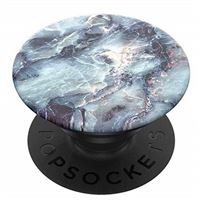 PopSockets Phone Grip Stand - Blue Marble
Usually ships in 1-3 business days.