iOttie

iOttie iTap 2 Wireless Air Vent Phone Mount w/ Qi Wireless Charging
Overview
The iTap 2 Wireless Air Vent Mount is a compact and powerful magnetic air vent mount that charges smartphones with a simple tap. The design of the Metal Plate system allows for a strong magnetic connection and an optimal wireless charge. Featuring two powerful rare-earth magnets, the mount holds your phone with minimal effort while driving. Twist and Lock Feature installs vent clip directly onto vehicle air vents safely and securely. Once mounted onto your air vent, Qi wireless charging technology delivers power to your smartphone automatically without the need for additional charging cables in the car. The built-in micro USB cable and extra USB port provides flexibility to charge a secondary device.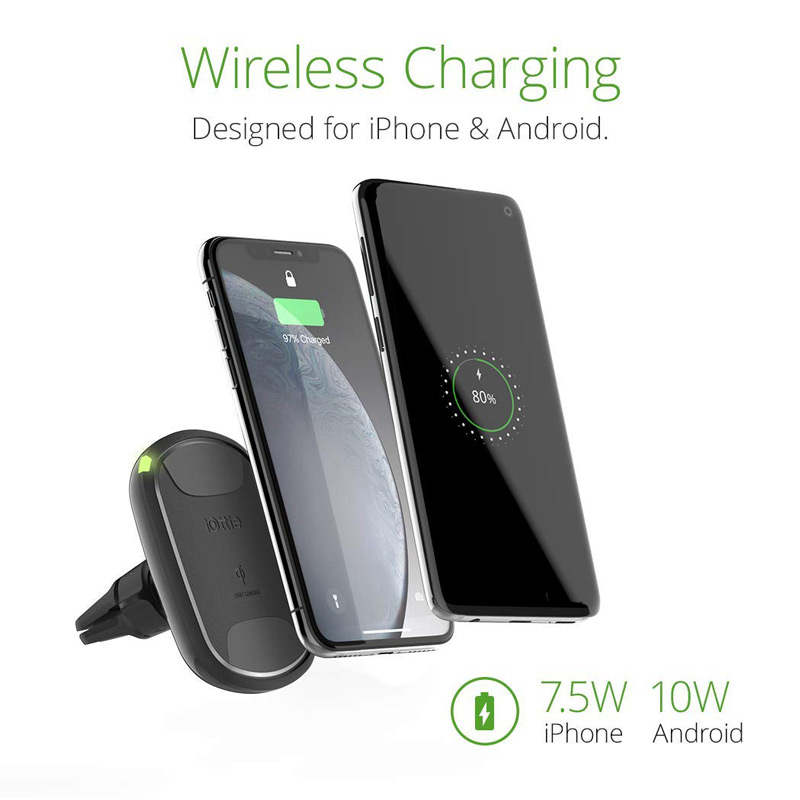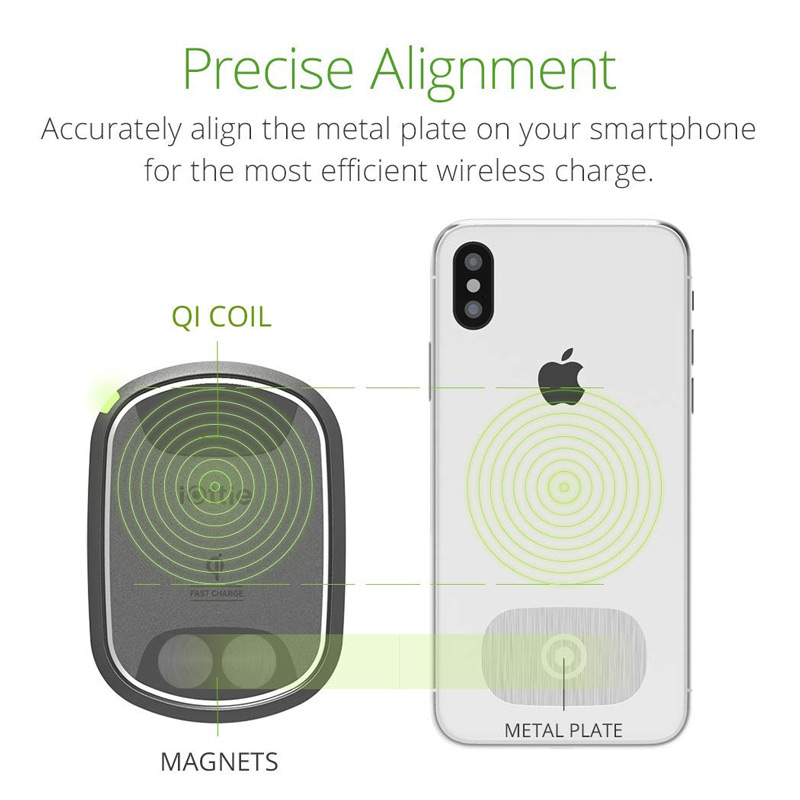 Precise Alignment
The included metal plate placement guide helps to accurately align the metal plate on your smartphone for the most efficient wireless charge.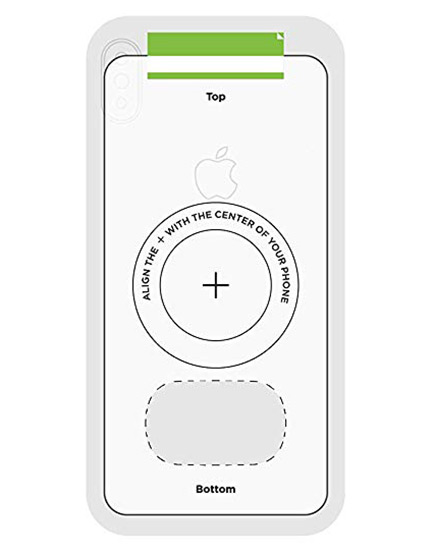 Step 1
A. Align the + symbol and the margins of the placement guide with the center of your phone or case, making sure the cutout for the metal plate is at the bottom.
B. Once aligned, remove the adhesive strip at the top and stick the placement guide to the phone.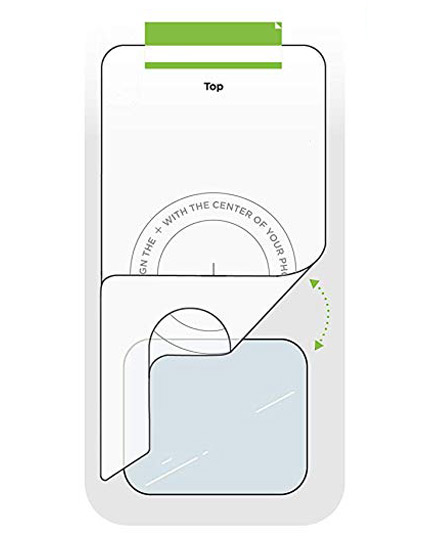 Step 2
A. Lift the guide from the bottom to stick the protective film onto the area where the metal plate will be.
B. Put the placement guide back down flat against your phone or case.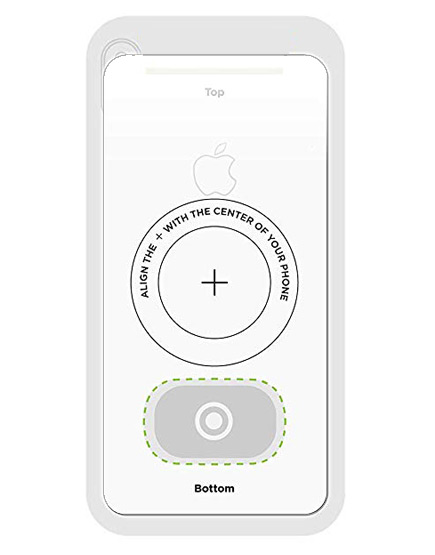 Step 3
Place one of the metal plates as indicated by the cutout on the guide. Save the other metal plate as backup.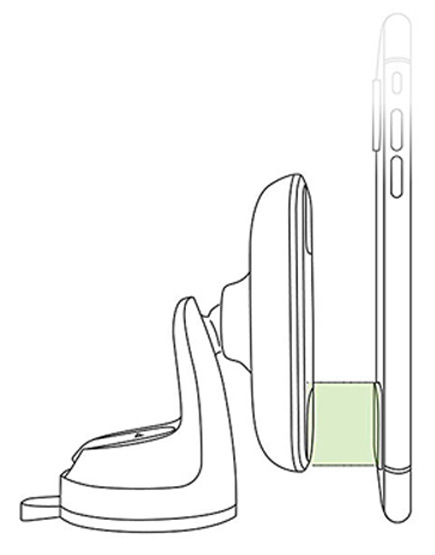 Step 4
Remove the placement guide. Then, simply position the metal plate on top of the magnetic mount head.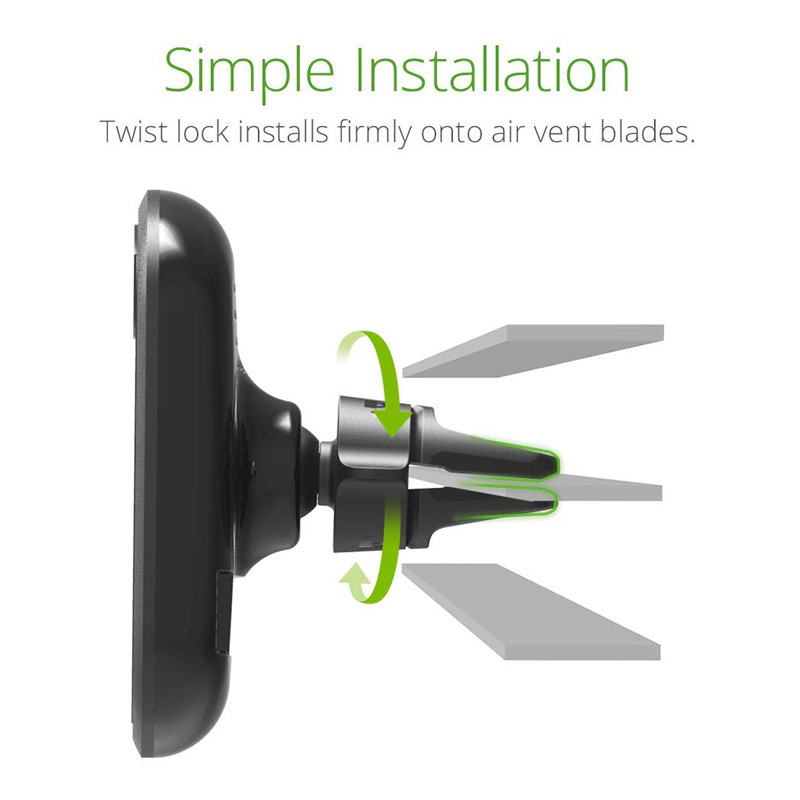 LEARN MORE ABOUT iTAP2 WIRELESS MAGNETIC PHONE CAR MOUNT SERIES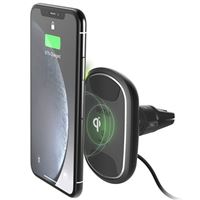 iOttie iTap 2 Wireless Air Vent Phone Mount w/ Qi Wireless Charging