Bitspower

Bitspower Touchaqua Sedna O11D for LIAN LI O11 DYNAMIC (front)-PWM
Overview
For those of you looking to bring extra customization to your LIAN LI O11 DYNAMIC cases, Bitspower offers a customized reservoir and pump combo under the name of Touchaqua Sedna O11DA. Designed to replace the front panel of the case, this distribution reservoir features a powerful S1 pump that will keep your liquid moving at the right pace, and a mirror silver finish, that will turn your case in a work of art.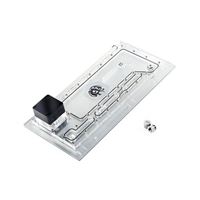 Bitspower Touchaqua Sedna O11D for LIAN LI O11 DYNAMIC (front)-PWM
Usually ships in 1-3 business days.