Apple

Apple iPod Touch 16GB (6th Gen) - (Product) Red (Refurbished)
Overview
iPod touch is the perfect way to carry your music collection in your pocket. With the iTunes Store; the worlds largest music catalog, you can load up your iPod touch with your favorite songs. And thanks to iCloud, everything you purchase through the iTunes Store is automatically available on all your devices for free. To enhance your music experience even more, Apple Music is available on your iPod touch, right in the Music app.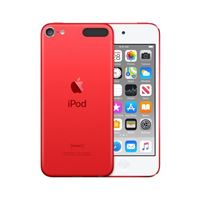 Apple iPod Touch 16GB (6th Gen) - (Product) Red (Refurbished)
Usually ships in 1-3 business days.