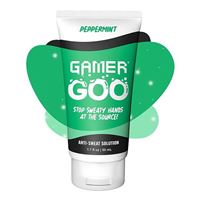 Gamer Goo

Gamer Goo Peppermint 2 oz.
Overview
Picture it: you're walking in a snowy village, flurries swirling above you, the frosty air pinching your cheeks. It's invigorating! Maybe it's almost the holidays. Someone hands you one of those mints they give out at restaurants. It smells fresh and energizing, and suddenly you feel ready to take on the world. That's what Gamer Goo Peppermint is like. It's the perfect companion to keep your palms cooler and drier than an icy mountain breeze, keeping you alert and clear for the boss battles ahead. A level 20 Yeti, perhaps? With Gamer Goo, anything is possible.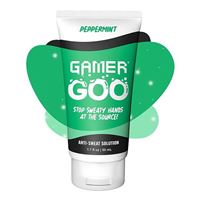 Gamer Goo Peppermint 2 oz.
Usually ships in 5-7 business days.