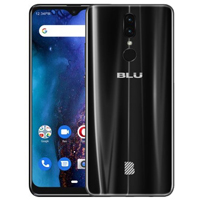 BLU BLU G9 Unlocked 4G LTE - Black Smartphone

GSM; 4 MB RAM/64 GB Storage; 6.3" IPS LCD Display; 13 Megapixel Camera
Overview
GSM
4 MB RAM/64 GB Storage
6.3" IPS LCD Display
13 Megapixel Camera
Android 9.0
Dual Micro/Nano SIM
The G9 is equipped with a 6.3" HD+ Infinity display and an impressive 89 percent Screen-to-body ratio. With a built-in 4,000mAh battery, the G9 should last you at least a full day one charge. The G9 comes with Android 9.0 Pie operating system, which adapts to you and how you use your phone, learning your preferences as you go, so your experience gets better and better overtime.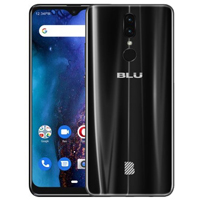 BLU G9 Unlocked 4G LTE - Black Smartphone

GSM; 4 MB RAM/64 GB Storage; 6.3" IPS LCD Display; 13 Megapixel Camera
Usually ships in 1-3 business days.