Colorway

Colorway Cleaning Kit for Electronics (300ml and microfiber 11.8" x 11.8")
Overview
Pearl microfiber cloth effectively cleans the screen surface from grease, dirt and dust. Does not leave stains, lint free. The cloth is durable, easy to wash and dries quickly. Due to the special composition, the liquid does not leave stains and does not damage the surface, softly cleans the screens or plastic surfaces, damage-free, with an antistatic and anti-bacterial layer.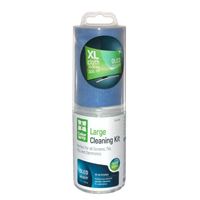 Colorway Cleaning Kit for Electronics (300ml and microfiber 11.8" x 11.8")
Usually ships in 5-7 business days.